5 tags
5 tags
3 tags
"Sizzlesparklebarkle"
– One of the Top 5 Chocolate Bar Names from last week. It's Milk and White Chocolate with Caramel Chocolate Drops, Organic Salt Pretzels, Real Gold Flakes, Peanut Butter Drops and Sizzle Rocks
1 tag
1 tag
Personalized Chocolate Bars for the Holidays!
Christmas is in two weeks! Are you considering giving personalized chocolate bars to your loved ones? With chocri, you can either make your own, or buy an e-gift certificate, which is emailed to you only minutes after you purchase it. That way, your lucky recipient can make his or her own chocolate bars and have fun on Christmas Day! And we have them in fun holiday designs as well!
1 tag
chocri gift suggestions →
Gifts for Mom, Dad, your significant other, even the mailman.
4 tags
Introducing: The chocri Recommendation Engine!
Say hello to something very cool - the chocri Recommendation Engine! As you design your own chocolate bar, it suggests you toppings based on: What you choose so far (base chocolate and toppings) What other customers ordered previously  So thousands and thousands of previous orders now inform our recommendations, that help you make a killer bar. Which still shouldn't keep you from...
6 tags
Fancy Food Show Finds
These past four days, New York hosted the Fancy Food Show. It's exactly what it sounds like - hundreds if not thousands of food manufacturers that make specialty food come together at one huge trade show. I was scouring the floors (looking for the perfect bacon and chocolate covered marshmallows for chocri), not without paying attention to some cool products that I saw along the way.  Here...
Why we donate to charity
1% of every purchase at chocri goes directly to DIV Kinder, a charity organization that helps out children on the Ivory Coast. We never sat down and said "Let's tie a great cause to our product" or "Let's support a charity that will help us spread the word." As a matter of fact, I don't believe a lot of people buy from us because we donate, and the...
6 tags
Hershey's Create-Your-Own Chocolate Attraction
I've gotten two emails about this today (which is wonderful), so I thought this might be of interest to all of you as well:  Tomorrow, Hershey's opens a new attraction in their fun park, Chocolate World: the Create Your Own Candy Bar Attraction. Sounds familiar? Obviously, we've been allowing people to create their own chocolate bars since 2008 in Germany and since earlier...
Cookie Dough Bits don't make it on our chocolate!
I find great pleasure in talking about the toppings that DO make it in our toppings list. Here's one that didn't: Cookie Dough Bits.  Our founder took some with him to Germany from the US, and the chocri team tried them on our chocolate. But our chocolate is really really good chocolate (fair trade and organic, too), and the clash of the cheap chocolate cover around the cookie dough...
6 tags
Mass Customization / Co-Creation
Just a quick note since I haven't posted here in a while: It's exciting what's going on in the Co-Creation scene right now. By that I mean companies like chocri that let you design your own stuff online - not just chocolate bars but also jewelry, dress shirts, even golf clubs. I think the trend is taking off, and that's exciting.  I write about the mass customization trend...
4 tags
4 tags
What Should We Name This Chocolate Bar?
Details about this chocolate bar The glorious winner of our Mother's Day contest - this bar scored 65 likes on Facebook and was designed by a child! What would you name it?
4 tags
Happy Mother's Day!
Mothers hold their children's hands for a short while, but their hearts forever. ~Author Unknown - so here's to my Mom: I was born when my Mother was just 21. Yes, that was a surprise ;) When she learned that she was pregnant, as shocking as it was, she told my father the "great news" - and they both kept going! They both were students at that time, in an early...
5 tags
Mashable: 7 Ways to Customize Your Real Life... →
So awesome!
5 tags
chocri on venture beat →
Saying that I am jumping around in joy because of this would be an understatement.
4 tags
9 tags
"Chocri customers have been Tweeting and Facebooking their favorite chocri..."
– Why buy fair trade chocolate? | chocri, customized chocolate bars
1 tag
Just checking in on tumblr again after too long, and just browsing, I'm observing a lot of love. Love poems, broken hearts, romantic images. Is that just the people that follow a chocolate company, or is that tumblr? Love it. Love to all.
1 tag
4 tags
My first chocri order
daryn: After meeting Carmen from Chocri last night, I was inspired to finally place my first order of their create-your-own chocolate bars. Here's what I came up with: A Devilish Date - Dark Chocolate with Ground Chili, Fleur de Sel, Orange Pepper and Date Bits Garden Tea Party - Milk Chocolate with Strawberry, Organic Chamomile and Organic Mint Leaves What do you think? Very creative...
6 tags
4 tags
6 tags
5 tags
4 tags
3 tags
4 tags
3 tags
herro
… Just a quick "herro" from Asia - now finally back in tumblr-is-not-blocked land. So far, I haven't seen too much chocolate here - apparently the idea of chocolate is to re-gift it again. On the bright side, the red (and gold flakes) fits in completely with Chinese culture, and customization is a big thing in a land with cheap labor - friends designed their own...
3 tags
Happy [...]Day!
Happy Valentine's Day to all relationshippers and lovers. Happy New Year to all who celebrate/ go by the lunar year. Happy Sunday to those of you in New York who had a beautiful, sunny day. Happy flying-to-china-for-two-weeks-Day. To me. Love ya.
4 tags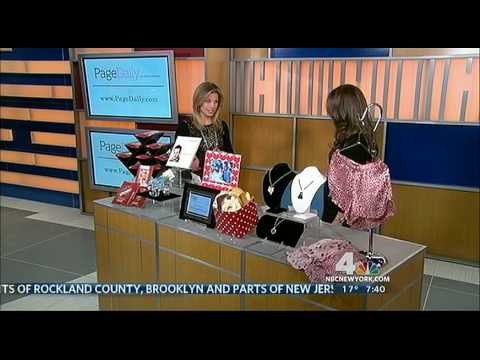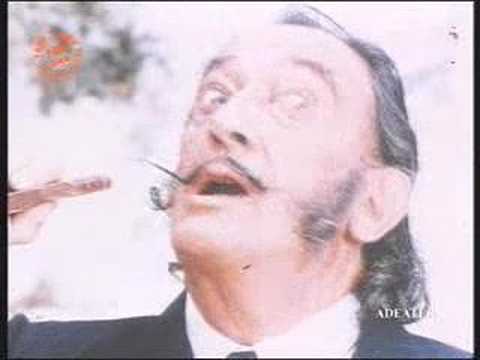 2 tags
Crowdsourcing with incentives?
I'm watching a Crowdsourcing Panel from Social Media Week New York on livestream at the moment, and they just said something important (I'm rephrasing): People spend more time online playing online games than reading press online. They do this for points, for free. We recently started this call for submissions for the inside of our packaging (that's crowdsourcing/ open...
3 tags
Top 5 chocri Bar Names Of the Week
You can name a chocri bar, and every week, I collect my favorite 5 chocolate bar names: (in no particular order) A Bite of Brilliance (Dark Chocolate with Sea Salt, Pineapples and Bacon in Valentine's Day packaging) Orangeasian (Dark Chocolate with Ginger, Wasabi Peanuts, Jalapeños and Orange) Heart Attack! Real man's chocolate bar (Milk Chocolate with Roasted Almonds, Honey Wheat...
5 tags